Your big day is over! Your wedding was perfect from start to finish and you are SO excited to start your new life with your spouse. You've been back from your honeymoon a couple of weeks now, and one morning you open your closet, and there hangs your fairytale dress that embodies your entire love story. All the emotions of that day start flooding your memory but somehow your dress start's to look sort of, empty.
Maybe you want to preserve your gown; keep it hanging for all eternity!  Maybe your creativity has got the best of you, ideas are flowing, and you just need a little inspiration. What can I do with my dress?
Why not take that beautiful dress, and trash it? Only for the sake of amazing and unique photos, of course.
Kevin & Jen's Grandview wedding can be described as romantic, elegant, and classic. But being the fun-loving couple they are, they were up for making more wedding memories than just the day of.   Photographer Lori O'Toole took the couple into an abandoned train site for their post-wedding shoot.
[twentytwenty]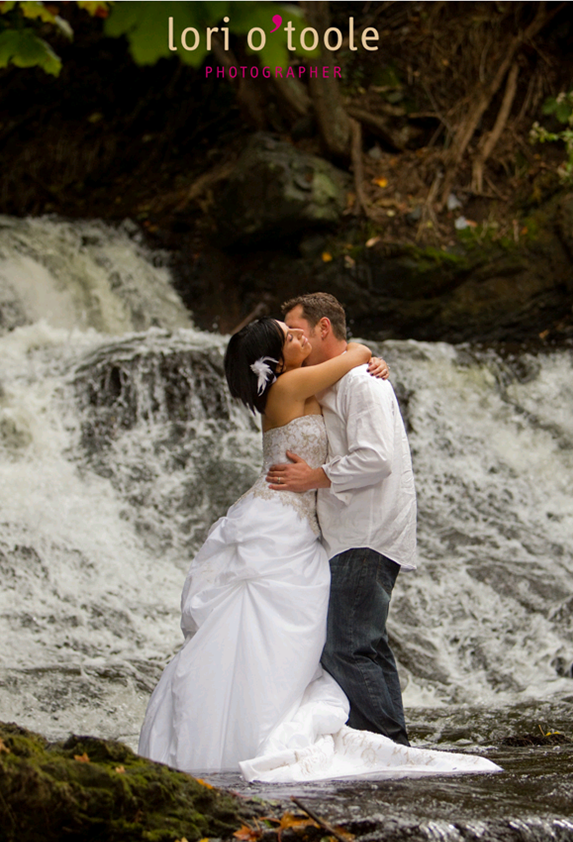 [/twentytwenty]
[twentytwenty]
[/twentytwenty]
Re-celebrate your love in a different setting. Wear your dress for a kiss in the ocean or for an epic couple vs. couple paintball game. Incorporate you and your partner's favorite hobbies. If you are worried about damaging your dress, take a trip into the city and capture some stunning shots on the busy streets. Be the actor in the movie of your life together. Whether you want to be daring, dramatic, or simply natural, remember to have fun! These moments will be remembered forever.