Whether you are holding your reception in our indoor or outdoor ballroom you will savor moments in romantic settings with unparalleled service. The Grandview ensures you and your wedding party have an unforgettable celebration.
Your venue should be captivating and provide you comfort on your special day. At The Grandview we give you a piece of serenity as time passes by too quickly.
The Dutchess and Hudson Wedding Suites
Our suites have a charming ambiance that allows couples to embrace their day. As your wedding proceeds, picture an exclusive room for you and your spouse, closest friends, or immediate family members.
Not to mention your room has a key code on the door for privacy, long dressing mirrors, an exclusive restroom, and a safe for personal belongings.
While you are here, experience joy and relaxation as you are treated to delectable delights.
As you arrive you will have cheese and crackers, soft drinks, and fresh fruit for you to enjoy.
Would you like champagne with that?
Let us pour you a glass before you walk down the aisle and dance the night away.
Do you need your dress bustled, would you like to take pictures on Shadow's marina, or would you like a friendly hand?
Your head server will give you personalized attention as she helps guide you through your day.
Interested in spending more time in your suite?
You can be pampered with sensational options before your celebration begins. Treat yourself to a snack before you dig in to your main dish. How does vegetable crudités, house-made dips, sandwich assortments, or muffins, Danishes, or yogurt with granola sound? Our Pampered Packages can be suited for you!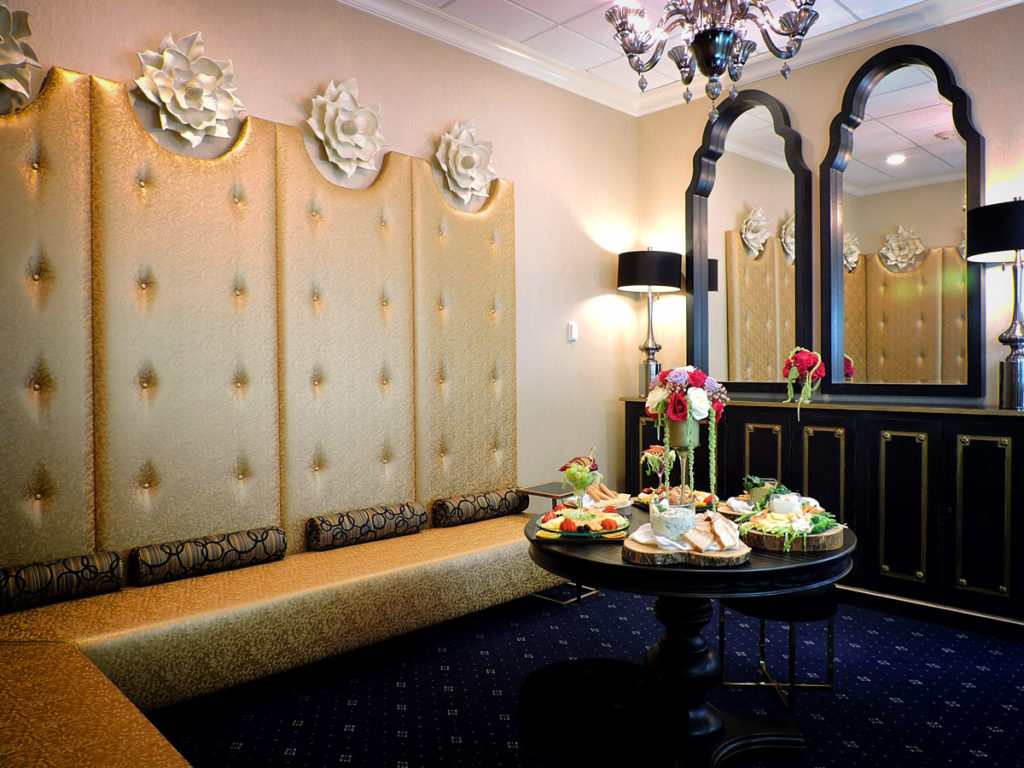 Learn more about the Pampered Package!
Email sales@grandviewevents.com or call 845-486-4700 to speak with our sales coordinators Margaret, Melissa, or Ryan.
Written by Tamara Longendyke