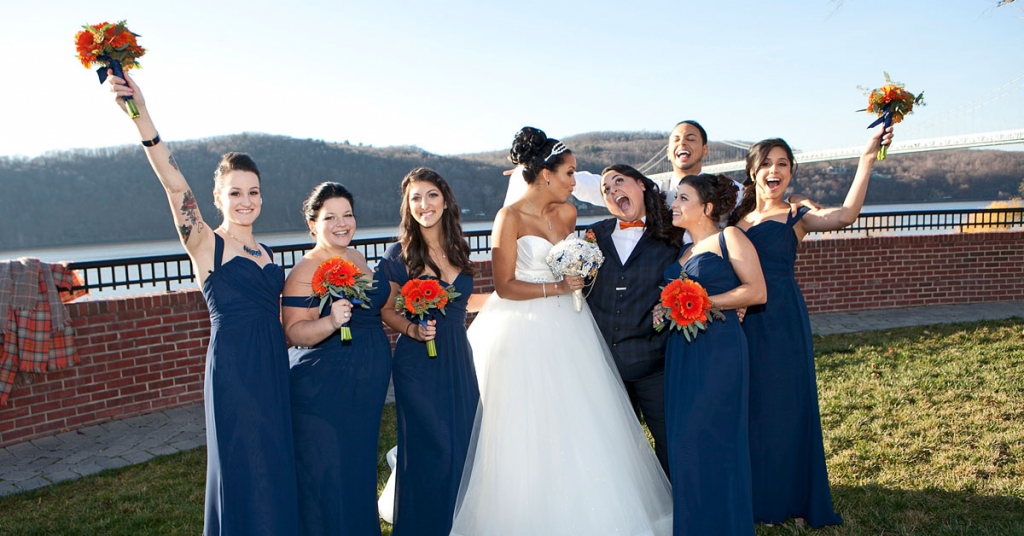 Hello Mike and Grandview Staff!
Where can we start!? Nina and I are going through wedding pictures, reliving all of the wonderful moments that were made possible because of The Grandview! From the moment we were engaged we headed straight into wedding planning with the venue of course being the first main focus (aside from the dress, of course!). When we discussed the venue, I wanted a ballroom, while Nina's request was for great food and a view of the Hudson. I was immediately on the search and found The Grandview. After countless hours of wedding websites and reviews I just knew we had to make the trip and see it in person. I must admit being the hasty one I didn't realize you usually make appointments to view venues and we just showed up! When we arrived we were greeted by Gaby's amazing smile and introduced to Mike. He quickly embraced us and began to show us the property (once again without an appointment). I was so excited and overwhelmed by how at home I felt as soon as I walked in there that I knew this was where I wanted to get married.
Nina and I spent the entire one and a half hour drive home talking about all of plans for the big day and how The Grandview was it! For the next year and a half Mike and the staff helped us with every detail big and small the make sure our day was perfect. Nina spoke to Gaby so much the few weeks before the wedding that when it was finally said and done we felt as though we had been friends with her forever.
When the day finally arrived what unfolded was way beyond our wildest dreams. We enjoyed it so much that the whole night all we kept saying to each other was "can you believe how perfect this is?" That night when we returned to our Honeymoon Suit at the Poughkeepsie Grand Hotel, we sat on the couch still in our wedding attire and just stared at each other in amazement. We had NO words. We couldn't stop smiling. The night was absolutely perfect in every way.
You guys are truly family to us now and we brag about you every chance we get. You all made our dreams come true and we thank you for everything you did to make our day perfect. Thank you from the bottom of our hearts. We will never forget our experience with The Grandview family.
Our vendors:
Photo – Nick Carter Photography
DJ – Double Image
Florist – Flowers by David Anthony
Hair/Makeup – Salon 52
Love,
The Paganis