Article by Melissa Baez
Last year I attended the New York Wedding Event in NYC as a bride.  It was by far the best Wedding Show I had been to.  I did have to pay for it and it was not cheap at all, but it was well worth it.  This year I attended the same show on April 2, 2015 at the Metropolitan Pavilion and represented The Grandview.  I had an equally amazing time participating in the event as a wedding professional as I did when I was a bride-to-be.  Everyone at the show was really excited for the upcoming wedding season!  Here is the link where you can see a list of all the wedding pros that took part in the event: http://weddings.nymag.com/
First step to attending a show, who do you bring with you?  Of course, there is your dashing husband to be!  Was I supposed to bring him?  Let's just say he was busy that day, so I went with one of my brides maids who lived in NYC.  If you have never been to a wedding show before, here is a heads up… Information Overload!!  You will, hopefully, see everything from live music to custom made cake pops (my favorite).  At the show each vendor is going to ask your wedding date and where you are getting married.  So if you do not have a date yet – just be ready.  Now there is nothing wrong with not having a date yet.  There might be venues and caterers that you can meet with who will give you information like us, The Grandview!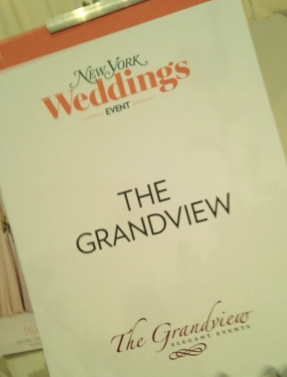 Vendors: You are a bride, so all of your time is precious. If you know you still need to pick out a photographer then look for shows that will have a decent amount of photographers. It is also a good idea to attend wedding shows in the area of your reception. Some vendors charge a traveling fee while others do not. It is great to meet vendors in person! When you are choosing your vendors it is a plus to speak with them face to face. You want to make sure that they can make your vision a reality for you. I am also a firm believer to not book the first person you meet with. You can end up booking with them if you liked them above all the others, but shop around. You will meet vendors you love and others that you could not see yourself working with. If you go back to the first vendor you met with, you will be confident you made the right decision.
Ideas:  At wedding shows you will see tons of different designs and ideas. The top trends that are out right now will be featured.  If you look at a vendor table and do not like the display, I would recommend still seeing what they have to offer. Let's say you are looking at invitations and the ones on display are too gaudy for you. You can walk up to the table and ask to view samples of what you are looking for. You might be surprised that they offer your style as well!
On each vendor table no matter what service they are offering, you will see "fluff". For example at your invitations table, they might have flowers or candles on display. They do not offer these products, but they are a representation of the company. You might like the set up and use it for centerpieces on your reception tables. This is why I think it is important to pay attention to each vendor. You might not need a DJ but when you look at his table he might have the perfect linen that you always dreamed of.!!!
Enter into Raffles: Who doesn't love free stuff!!! At each table they will want your information. At some of the tables you will enter in to win a prize. It is great to put your name down because you can win things like a Honeymoon or a free credit towards a vendor. I would recommend not putting down an email address that you use all the time. Maybe use your wedding email for this.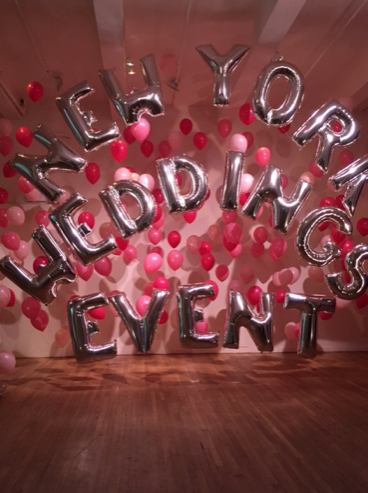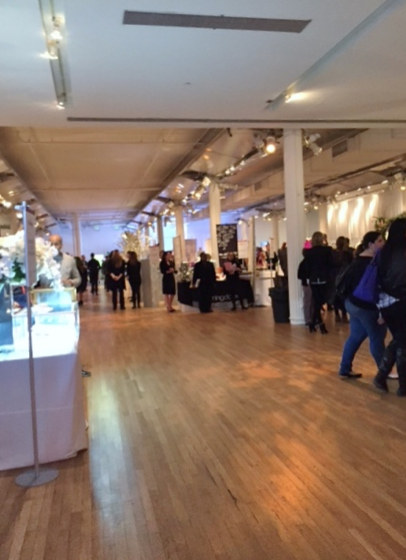 Things to remember
Take notes so when you get home you can remember how you felt. Do not forget a pen
Bring swatches with you so you can compare colors
Write down your questions before you arrive to the show
Write a list of what you need at the show
Bring a bag for all of the items you will receive (Hopefully you will get a free reusable bag from a vendor)
Have fun!!!
 Wedding shows are meant to be a fun and exciting experience. It is also nice to go to a few shows with different friends or family member to get different opinions.