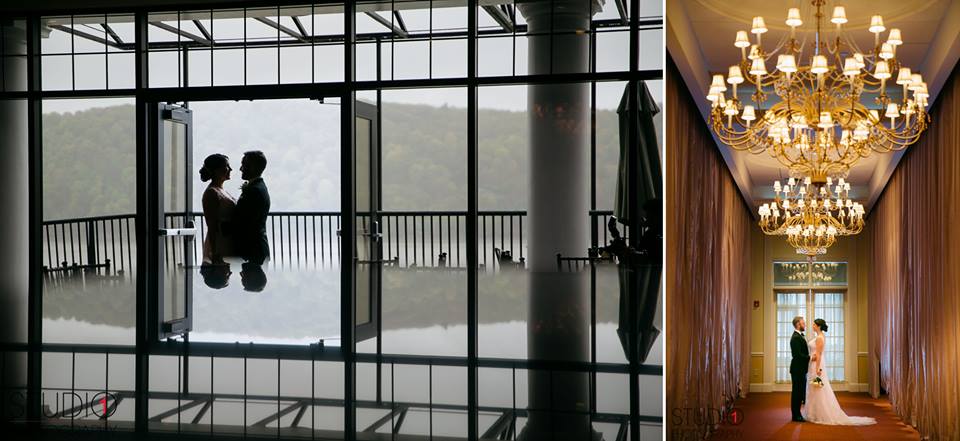 Wedding Date: May 1, 2016
Photography & DJ: Studio One / Next Generation
Flowers: Fortes Florist
Venue: The Grandview
Whenever a couple comes in to tour, I always write personal notes about them so I can remember for my follow ups.  It helps me since I meet so many couples venue hunting.  This is what I wrote upon first meeting Jeremy and Megan in September 2015.
"Really liked them.  Great energy. He is blonde with a beardish- she is a brunette (smiley).  Seem very outdoorsy and fit. 125-150 ppl.  Song is god bless the broken road- which the DJ played in the tent and they danced on the dance floor."
Well, I have a great gut instinct.  I DO really like them. And they ARE just as in love and romantic as I witnessed upon our first meeting.
Planning with Jeremy and Megan was amazing.  They shared with me their journey via emails, call and Facebook posts.  From engagement photos, to receiving their marriage license, I was invested in their planning; their enthusiasm infectious.
When it came time for their rehearsal, I learned that their ceremony would include Jeremy's dad as their officiant.  I love when family members are included in ceremonies; it makes the ceremony personal, emotional and beautifully familiar.
May 1st came with clouds overhead, but not a grey spirit in sight.  Megan and Jeremy decided that the weather would not control their day (which I recommend every wedding couple also make their mantra).  They had looked forward to becoming #BridgManAndWife for too long to let it be a "damp"er.  When life hands you a rainstorm, DANCE IN IT!  Also, It is nearly impossible not to dance like this when Next Generation is providing your entertainment.
Studio 1 Photography are true artists.  I felt an obligation to share these images with you all.  Every wedding couple they photograph here is unique, as are their images. I adore that about them.
Congratulations to you again Megan & Jeremy!
So much love and happiness to you,
Margaret