Did you just get engaged? Congratulations!
Being engaged should be one of the most exciting times in your life, but it can get overwhelming. You have countless ideas, visions and everyone has an opinion.
Take it one step at a time…
Step 1 – Make a must have list
Sit down with your significant other and make a list of what you want. What is important to you? Is it travel accommodations because you have most guests coming in from out of town? Is it the view? Do you want a romantic, outdoor wedding incorporating nature? Whatever it is, make a list to see what matters most to you and your fiancé.
Step 2 – Make a Budget
Who is contributing? How much do you think you are willing to spend on a venue in total.
Step 3 – Contact Venues
Contact venues. Call or email locations that you are interested in. Look at a variety of places. You can gather a considerably amount of information looking online and at photos. Ask locations for pricing to get an idea of price points at each location. If you like the price point and the location has a few items on your must have list, then set up a tour. Once you go on a few visits you will get a sense of what you are looking for. Looking online at photos of venues is great, but it is completely different than going to visit in person. Let's be honest; everyone puts their best pictures online. Seeing is believing. You also need to meet the team that will be there helping you plan your wedding.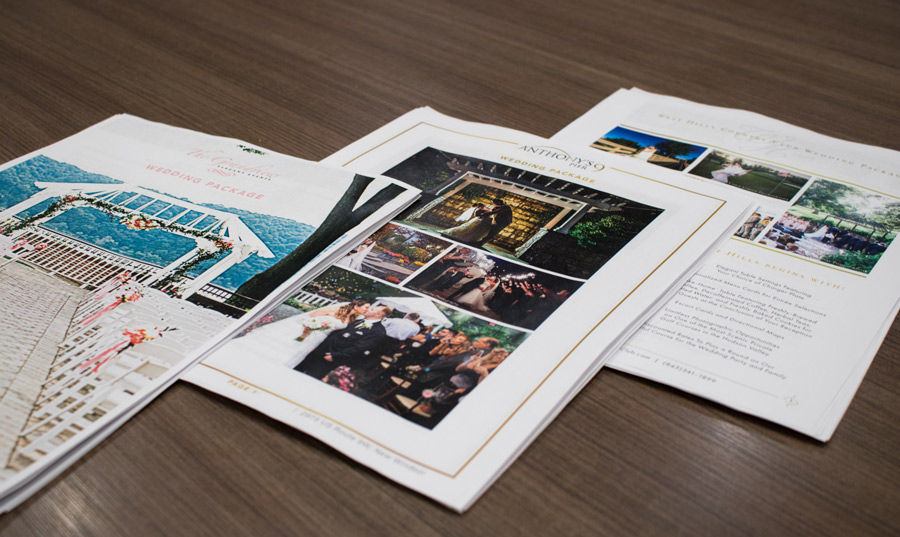 Step 4 – Set the Date
Sometimes we think date first. Then once we visit locations, we realize the date we always wanted could already be booked at our dream location. This is when you have to prioritize and discuss with your partner what matters most. Do we want the perfect location and are flexible on the date, or do we have the date we always wanted and sacrifice on the location. This is where the first big decision is made. Once you set the date it all starts to fall into place.
It is always beneficial to send a Save the Date for your wedding, especially if you have guests traveling. You can give the guests hotel information on the save the date and then no one is waiting last minute for an overnight room.
Step 5 – Vendors
The team that you hire to work your wedding day helps create your lasting memories. Contact bands or DJs, this will be the entertainment/MC during the wedding. Your MC is the person who brings your guests through the wedding, making special announcements and moves through your timeline. They are extremely important; you want to hire someone who has worked many weddings before. The next vendor who is extremely important would be your photographer. You and your fiancé are with one another the entire wedding reception, with one other person- your photographer. You want to enjoy the photographer's personality along with the style of their photos. Book these two vendors first, after your venue.
Step 6 – Details
Once you have the venue, photographer and music booked, you can relax a little bit. You have the core vendors taken care of. After this you can start thinking about all of the other details. Make a list each month on what you want to accomplish and take it step by step.
Enjoy wedding planning. This should be fun. You and your partner should enjoy all of the steps along the way. Always remember there will be some stress, but breathe through it and always remember in the end your wedding day will come and it will be the best day you two ever have.
By Melissa Baez
---
This save the date, became this wedding.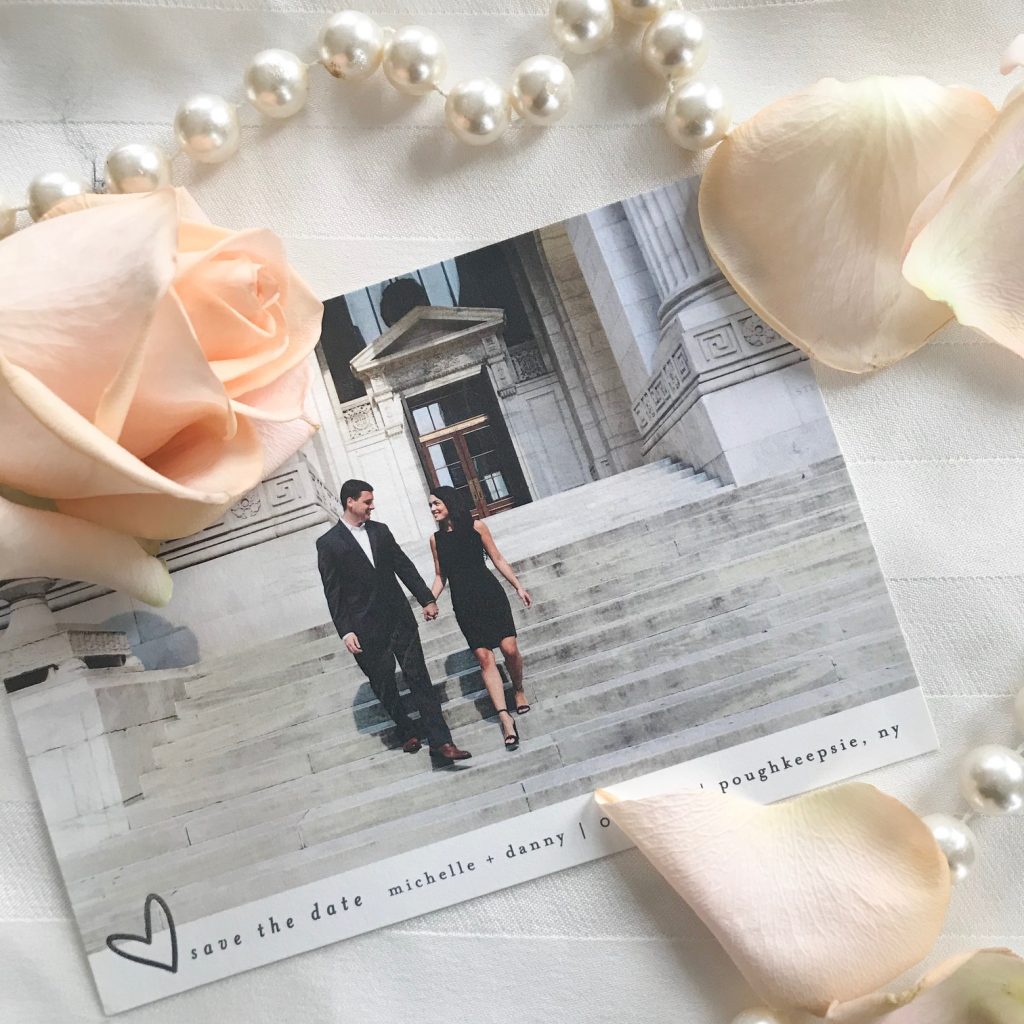 ---
This engagement, became this wedding.